Camping Voramar
Camping Voramar
Open from April 5, 2019 to September 15, 2019
 964 31 02 06
 campingvoramar@hotmail.com
Discover through this website all the information about this beachfront camping located in Oropesa del Mar (Castellón) and prepare your vacation in a family atmosphere very close to the beach.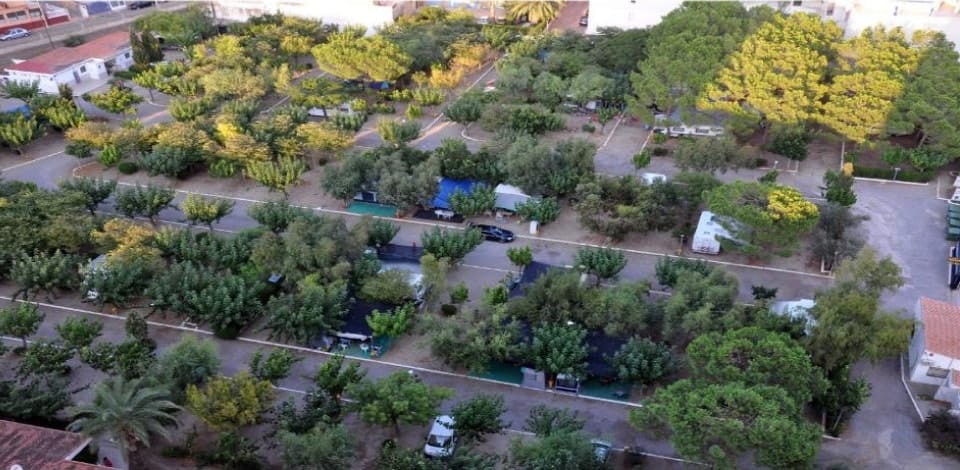 Camping Oropesa
Location of the campsite
Here we show you the location of the Voramar campsite.
Oropesa del Mar
The campsite is located in the town of Oropesa del Mar, next to the Mediterranean Sea and within the town center. This campsite is located on the coast of Azahar in the province of Castellón, without a doubt it is one of the most beautiful and touristic places in the province of Castellón. Oropesa del Mar is located between the towns of Benicasim and Torreblanca (Torre de la Sal). Next to the campsite there is a wide range of leisure activities, such as beach movies, craft fairs, music nights, dances, dance meetings, and much more. An oasis of fun by the sea.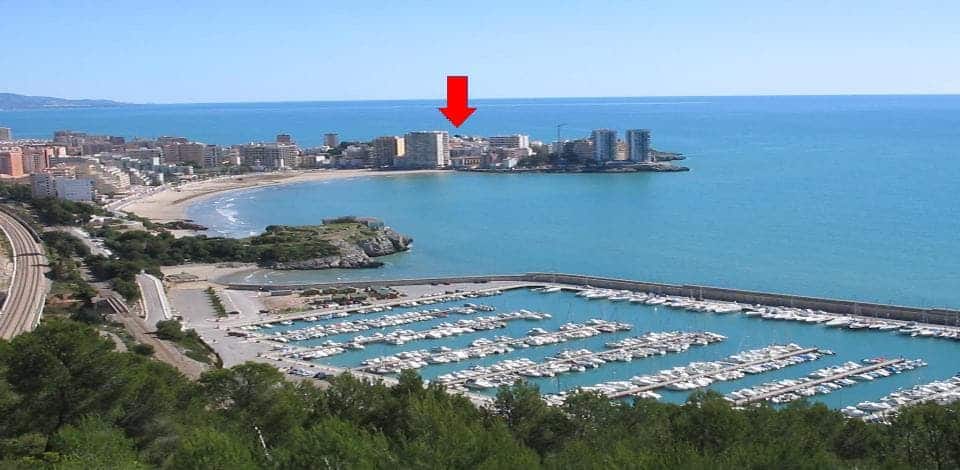 Beaches
The campsite has La Concha beach just 50 meters away. La Concha beach is the most popular in the municipality. Its name comes from the shape of this beach that resembles a sea shell. Ideal for a vacation with children.
Plan of the camping
The campground consists of two separate parts. In each of the parts there are bathrooms, showers, sinks, sinks, playground, etc. All plots have an  electrical connection   and have shade. LA Concha beach is only 50 meters from the campsite's door.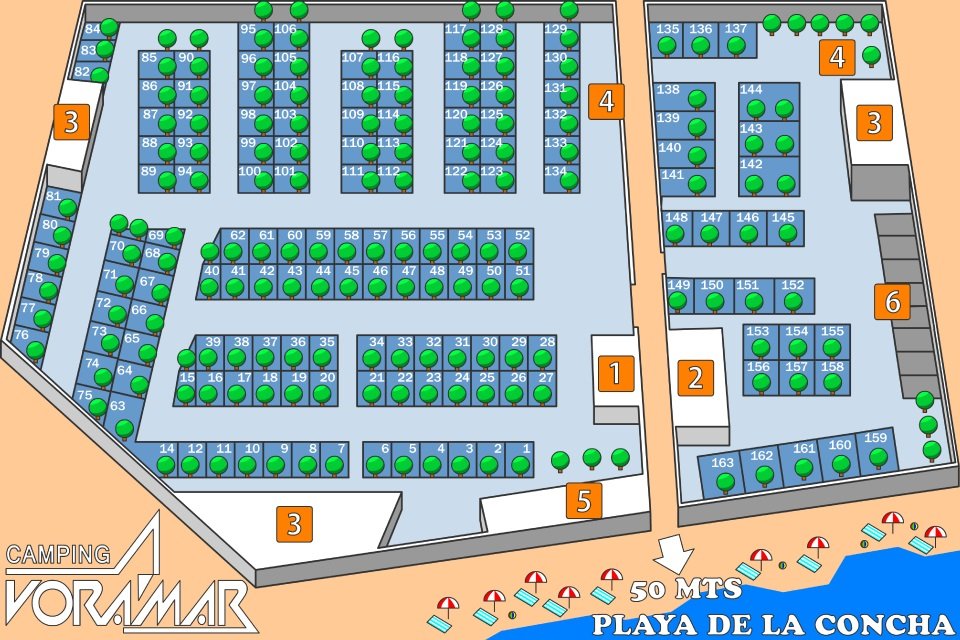 1-Reception / First aid kit.
2-Bar / Restaurant.
3-Bathrooms, showers, sinks, etc …
4-Children's playground.
5-Ice sale, access control …
Types of accommodation
We will explain what types of accommodation this campsite has.
Plots
Their plots are properly numbered and well shaded. The dimensions of the plots are between 45 – 55 m2. All the plots have an electrical connection but do not have a water supply and drainage in the plots. Enjoy your vacations in a tent, caravan, motorhome, caracama or trailer.
Bungalows
It is a campsite camping on a plot, for this reason we do not have bungalows or mobile home.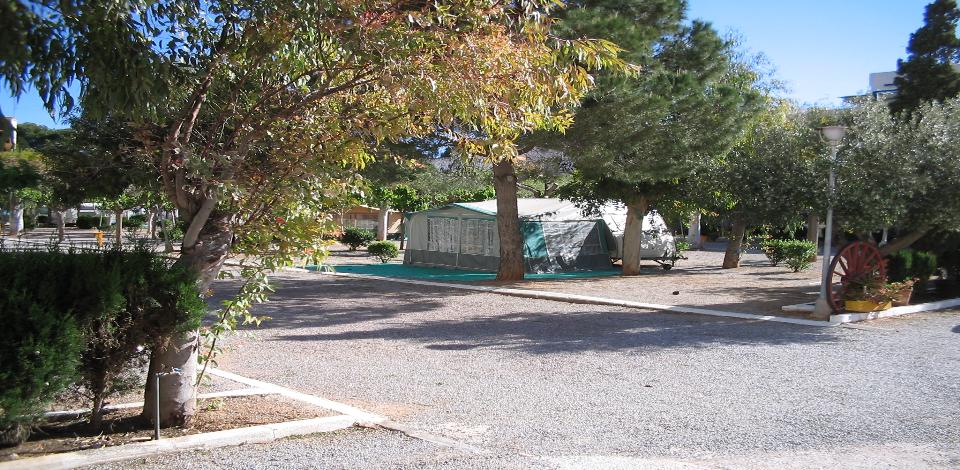 Facilities and services
Below we show you a list of services and facilities available to the campsite.
Wifi
The campsite has free internet coverage in all plots. Each plot has a unique code to enjoy free WIFI.
Laundry
We have laundry service to keep your clothes clean on your vacations.
Pool
We regret to say that this campsite does not have a swimming pool, despite this we have a magnificent beach at 50 meters from the campsite.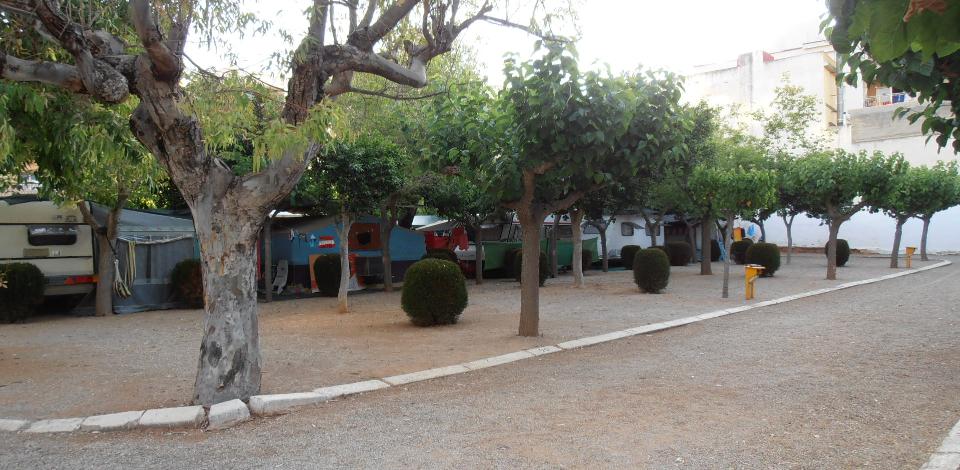 Supermarket
This campsite does not have its own supermarket, but being located within the urban area of ​​Oropesa del Mar, it has supermarkets and shops where you can buy.
Restaurant
The campsite has its Voramar restaurant with its homemade cuisine, it has a daily menu. You can enjoy, for example, a good shellfish accompanied by a bottle of cava at an excellent price / quality or enjoy the typical Valencian dishes.
First aid kit
We have a first aid kit to perform basic first aid actions.
Playground
For the fun of children. With slides and swings.
Electricity
All the plots have electrical connection of 220V and 7.5 A.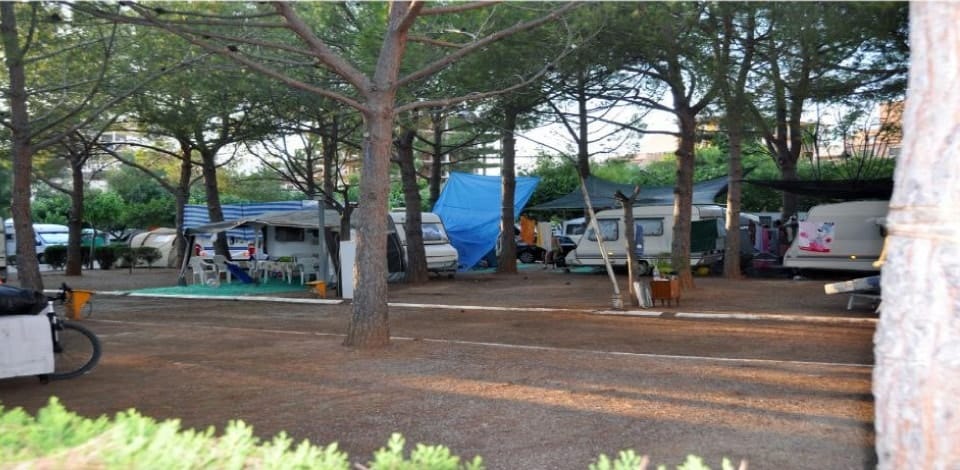 Bathrooms
The showers have hot and cold water 24 h. We have bathrooms for babies, toilets for the disabled, sinks for washing dishes and spades for washing clothes.
Domestic animals
We are animal lovers so dogs and pets in Voramar are welcome.
Barbecues
Barbecues are allowed throughout the site as long as the weather conditions are right. We also have an area enabled for it.
Reception
When you arrive at the campsite, you have to go to the reception to check in. Do not forget your reservation and your documentation to identify yourself to the camping staff.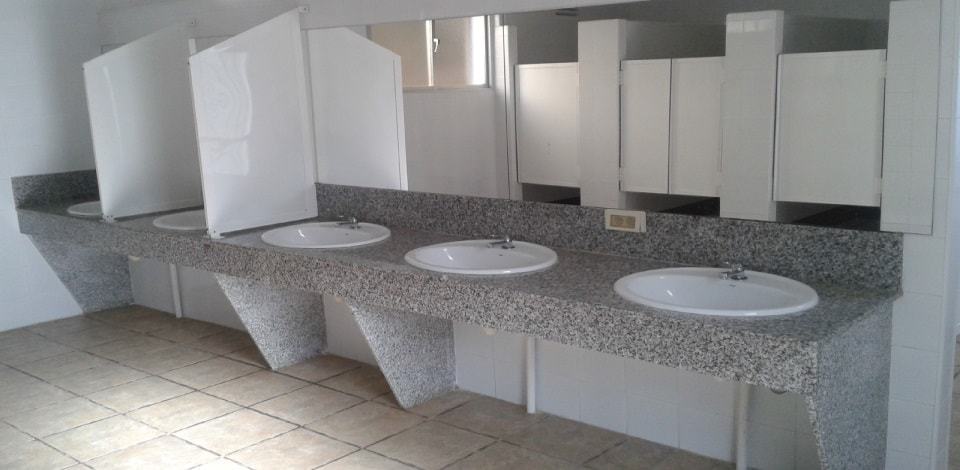 Offers and rates
Our prices are the most competitive. We have offers for long-term stays. Leave your caravan from 1 euro a day, do not hesitate to ask for information about any offer.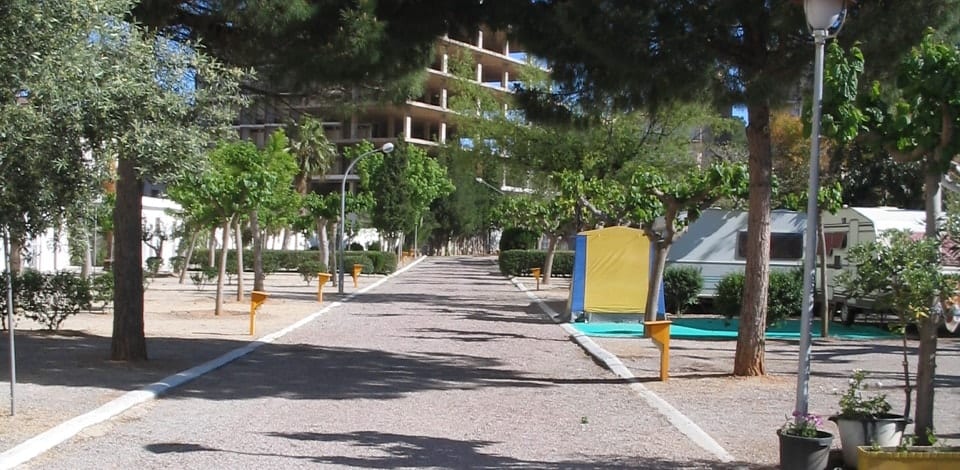 CAMPING VORAMAR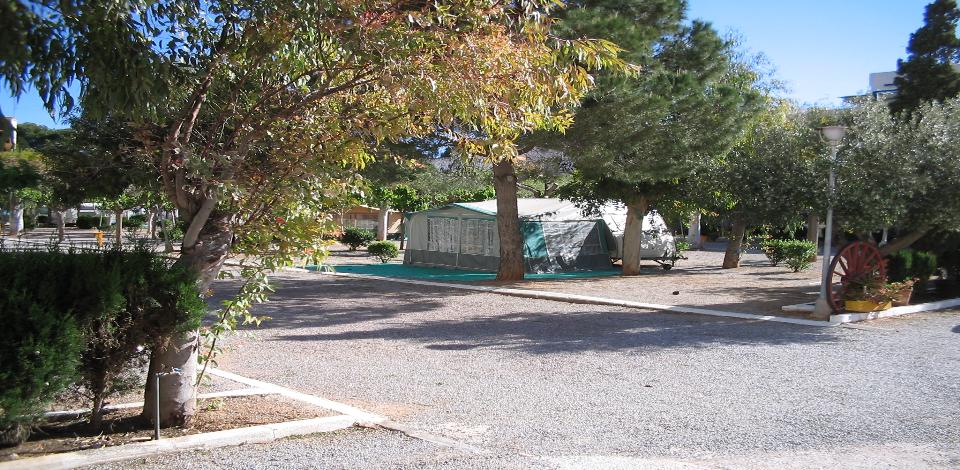 Titulo
Descripción
Descubre a través de esta web toda la información sobre este camping situado en Oropesa del Mar ( Castellón ) y prepara tus vacaciones en un ambiente familiar muy cerca de la playa.
Autor
Nombre
Logo